Discussion Starter
•
#1
•
Mercedes Custom AMG
The entire Audio System has been redone here @ Carisma Audio in Tampa, FL. If you havnt heard of Carisma Audio, they specialize in high end exotics such as Mercedes, BMW, Lamborghini, Porsche, Vipers, and Ferrari.
The Head Unit has been replaced with a Kenwood in dash Navigation Unit and was done so to keep it looking stock which as you will see is the main theme in the work of the car...keep it clean simple and "stock".
For those sitting in the backseat, this customer wanted his AMG to have a screen for DVD's of their own. For all you that i'm sure already know, there is no mount for LCD screens except for the back of the seat...or is there?...
A custom piece was made here at Carisma Audio and done so to make it look as factory as possible...the end result was astonoshing.
Almost finished and in the vehicle.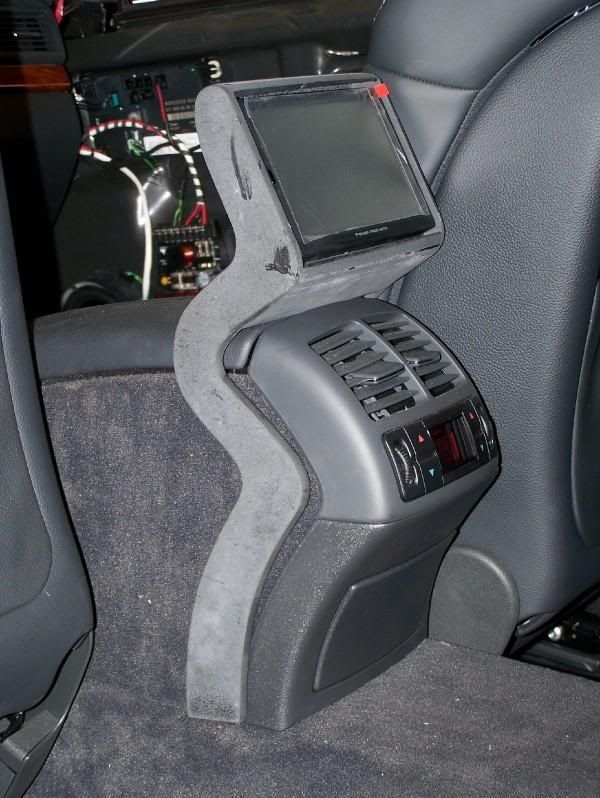 The finished piece.
Every audio enthusiest has to have some bass right? We'll this customer was no different.
A custom subwoofer box was made holding two 12"s in the trunk. The customer often goes golfing so of course trunk space is a must. The box was made again to look as if it wasnt there. The amplifier was placed in a custom made set where the spare tire is normally found.
The end result:
Any and all feedback is welcome. Thank you for seeing the vehicle, more work is still to come.
myspace.com/carismaaudioinc check it out to see some more work on the Lambo's/Viper